Do you ever wonder how businesses can leverage web development services to enhance their online presence? Have you considered the various ways web development impacts user experience? How web development can turn a static website into a dynamic, valuable online resource?
For many businesses, an online presence is essential for achieving success. Without an effective web presence, companies can struggle to reach new customers and generate revenue. Furthermore, the ever-changing nature of the internet requires businesses to continuously adapt to stay competitive. Without proper web development, companies can quickly become obsolete in a rapidly evolving market. According to research from Stanford University, "Many businesses fail to recognize the importance of developing a successful web presence and fall behind technically."
In this article, you will learn about the various benefits of implementing web development services. We will look at how such services can help businesses create a stunning, functional website that engages customers and increases revenue. We will also discuss the various factors that need to be taken into consideration when developing a website, such as design, usability, and content. Finally, we will explore the cost implications of using web development services.
Regardless of size or scope, businesses must recognize the importance of web development services. When done correctly, such services can give businesses the competitive edge they need to succeed.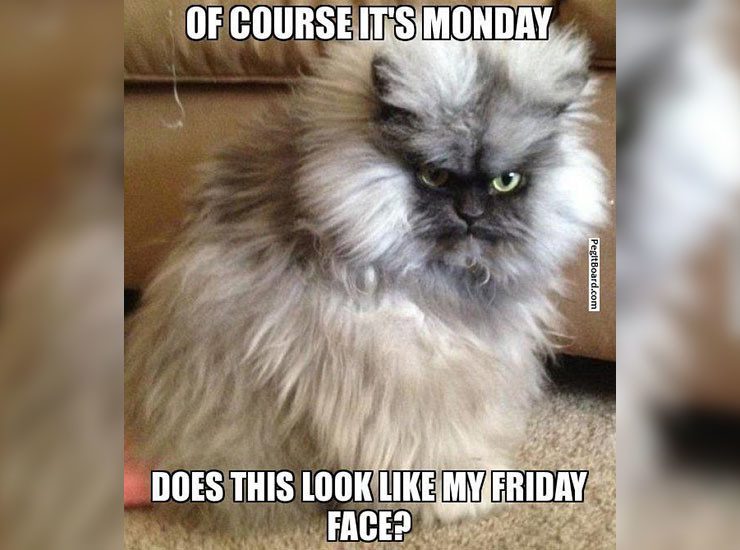 Definitions of Web Development Services
Web development services are a powerful tool that businesses of all sizes can leverage to succeed in the digital world. Web development is the process of creating, building, and maintaining a website. At its core, web development includes the design, coding, and optimization of websites in order to meet predetermined objectives. This broad definition includes any activity related to making a website functional, such as programming, designing, content management, and online promotion.
The main objective of web development services is to make a website aesthetic, interactive, and user-friendly. This is done by using HTML, CSS, and scripting languages, such as JavaScript. Through web development, businesses can increase their visibility by optimizing search engine rankings, improve user experience through simple and intuitive navigation, and create a superior web presence for their products or services.
The benefits of web development services are numerous. Websites are a great way to introduce your brand to the world. Additionally, web development services provide an interactive platform for customer engagement, global reach, and even monetization opportunities. Moreover, a website helps to provide credibility, which is essential in today's digital marketplace.
---
Web Development Services and Web Development Tools
---
Through web development services, businesses can take full advantage of the evolving online landscape. Furthermore, web development services offer access to a wide range of tools and technologies, allowing businesses to create engaging experiences for their customers. Finally, web development services provide businesses with the capability to update their websites quickly and easily, ensuring that information is up-to-date and relevant.
Web Development Services – Exploring Benefits
What Are Web Development Services?
Web development services are a type of professional service that applies different technologies and programming languages to create and develop websites. Web developers combine text, images and other web elements in order to create an online presence for an individual or organization. A web developer examines and executes the overall design, layout, and security of the website. By employing back-end development techniques, web developers produce interactive websites and applications which can be used for personal and business purposes.
Benefits of Web Development Services
The creation of a strong online presence.
Cost-effective and time-saving solutions.
A wide range of specialized design and development services.
Cross-Platform Compatibility
Utilization of advanced technologies.
Affordable Solutions.
Scalability and robust programing.
Optimized website performance.
Security and Privacy.
By utilizing web development services, businesses and individuals can create sophisticated and highly functional websites. For businesses, having a good web presence is essential in order to grow and gain more customers. With comprehensive web development services, businesses can create engaging websites which feature impressive interactive elements such as videos, animations, advanced content search algorithms, and social media integration. These advanced features, along with optimized loading times, can help businesses bolster their online presence and meet their business goals.
Another major benefit of web development services is cost-effectiveness. Web developers are familiar with various web technologies and design tools that help in speeding up the development process and reducing labour costs. Compared to other website development methods, web development services are often more affordable and more time-saving, making them ideal for businesses with a limited budget or limited time.
Finally, web development services provide a wide range of specialized services such as custom design and development, database programming, e-commerce integration, SEO, and more. With access to such services, businesses are now able to create sophisticated websites that can help them meet their business objectives. Utilizing web development services not only ensures a website's success, but it also ensures that the website stays up-to-date with the latest advancements in technology.
Unlocking the Power of Web Development Services
What Do We Need Web Development Services For?
We are living in a digital world. Every day we hear about the growing power of the internet and the opportunities it offers. But what exactly do web development services do, and why do we need them? In today's times, having a website for any business has become a must. To make the most of a website, web developers use their expertise and knowledge to design and develop websites that are user friendly, interactive, easy to navigate, and are tailored to meet the needs of the client.
Exploring the Fundamentals of Web Development
Web development services offer a range of benefits to businesses. For starters, they can create an engaging interface on the website which encourages the visitors to explore it. This helps to create user engagement on the website and leads to an increased conversion rate. Furthermore, web developers can create a website that is optimized for search engines, helping to ensure that your website is discovered by potential customers. Moreover, web developers are also able to create websites that are tailored to provide the customer experience desired by you, reducing the time spent by the customer to understand the website and the services offered.
When it comes to providing the best user experience, web developers understand the importance of responsiveness of the website, which is why they will create a website that is optimized to be viewed across all devices. Furthermore, lightweight websites that are designed to take no time to load can lead to positive user experiences. Finally, a website should never be static and in order to attract and engage customers, web development services will enable dynamic features on the website content. This will ensure that the website remains fresh and provides the customer something new every time they visit.
Finding the Right Company for Web Development Services
With so many web development companies offering a range of services, it is important to find one that is reliable with a track record of success. Research various companies and examine their portfolio of previously developed websites in order to gauge their expertise. Moreover, spend time understanding the development process each company has in place, as well as the technology stack and tools they will use to develop the website. Finally, always look for a team that is responsive, reliable, and open to communication. All of these factors will help you find the right web development services for your business.
Boosting Results with Web Development Services
Productivity Benefits of Web Development
Web development has become attractive to businesses due to its ability to increase productivity and reduce costs. Businesses of all sizes are quickly realizing the benefits of investing in web development services. For example, web development services can help businesses create custom websites that easily adapt to all types of digital devices, consequently providing customers and potential customers with an optimal viewing experience of company products and services. Moreover, using web development services, businesses can quickly integrate modern features such as widgets, forms, splash pages, and mobile versions. All of this helps create an impressive user experience which can be easily maintained and updated over time. Additionally, web development services can help businesses with scalability as all major content management systems, interactive tools, and technologies accessible.
Reap Multi-Faceted Benefits with Web Development Services
Web development services also offer businesses an opportunity to reap multiple benefits, such as increased interactivity, improved user experience, enhanced visibility, improved search engine optimization (SEO) rankings, improved online conversions, and more. For instance, businesses can use web development services to develop attractive, user-friendly websites with interactive and intuitive navigation. Not only do these websites offer customers a smooth and enjoyable shopping experience, but they also generate more leads and ultimately increase ROI.
Furthermore, web development services make it incredibly easy for businesses to manage their online presence. Companies can update content, images, videos, and other key components with ease, as well as track customer metrics, analyze competitors, automate events, and much more. Web development services also enable businesses to access information quickly, thus making the process of efficient data collection and analysis much more efficient. In addition, web development services can help businesses boost their visibility in digital space by improving the search engine rankings of their websites. Last but not least, businesses can take advantage of web development services to increase their online conversions, thus creating more opportunities for sales.
In summary, web development services offer businesses a myriad of benefits. From enhanced customer experience, improved SEO rankings, to automated task management, and increased ROI, businesses of all sizes can leverage web development services to gain a competitive edge and increase their revenue in the process. How can businesses further leverage web development services to their advantage?
Conclusion
Web development services offer a myriad of advantages, from helping to launch a business to facilitating cost-effective scalability. But, with so many benefits, which ones are the most vital? And how can we maximize the impact for our organization?
To gain further insight into why web development services can be so beneficial, it's important to take a closer look at the possibilities. From powerful platforms that can reduce the need for coding to opportunities to reach new audiences, the potential for improved efficiency and boosted profits is critical. A thoughtful assessment of web development services and how they could be applied to your organization can lead to some insightful answers.
Speaking of insights, our blog is the perfect platform to stay up-to-date on the latest trends and discoveries in the world of web development. With regular posts exploring the hottest topics, you can find out the keys to unlocking the full potential of web development. And, don't forget to keep an eye out for our new releases – you'll be the first to know about any important developments, strategies, or solutions.
F.A.Q.
1. What is web development?
Web development is the process of creating and maintaining websites that can be accessed over the internet. It involves developing websites with HTML, CSS and JavaScript as well as incorporating content management systems (CMS). It also includes testing, security, and performance optimization.
2. What are the benefits of web development services?
The primary benefit of web development services is that they enable businesses to create an engaging online presence, attract a larger number of potential customers, and generate more profits. Web development services can also help to improve website usability, search engine visibility, mobile compatibility, and overall performance.
3. Who should consider using web development services?
Any organization or individual looking to establish an online presence should consider using web development services. This includes businesses of all sizes, as well as individuals or groups who are looking to showcase their products or services online.
4. What should I expect when working with a web development team?
You can expect that the web development team will work with you to create a website that meets your specific needs. They will assess the requirements of your project, create user-friendly designs, develop the site with robust coding, test the site thoroughly for functionality and security, and provide ongoing support and maintenance.
5. How much does web development typically cost?
The cost of web development services can vary based on the size and complexity of your project. In general, most projects range from a few hundred dollars for basic web development services to several thousand for advanced services such as custom coding and integration with third-party applications.