Today, businesses and organizations must keep up with ever-growing web-based competition in order to maintain their customer base and competitive advantage. The development of high-quality website is never easy and this is why it is important to understand the benefits that come with proper website development. In this article, we will explore the advantages of creating a website in detail and explain what you can gain by investing in a professional website.
When assessing the value of website development, there are a few key questions that everyone should consider. Is a website really necessary or can a business accomplish its goals with some other forms of digital marketing? Will it be cost-effective? And most importantly, what advantages will investment in a website provide?
The answer to these questions is both varied and complex. A website, if done properly, can be the foundation for growth and can give a business a competitive advantage. It can also be very cost-effective, enabling businesses to reach much larger audiences with minimal upfront investment. Furthermore, easy access to customer feedback and analytics helps to improve customer service by providing better insights into customer needs.
In this article, you will learn more about the potential of website development, the advantages it provides, the options and approaches available, and what steps should be taken to ensure that your website gives you the maximum return on your investment.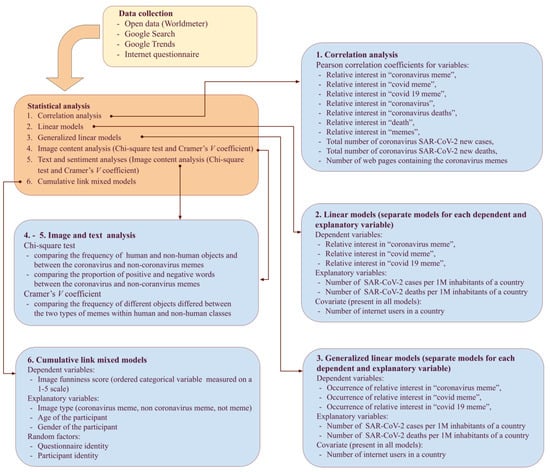 Definitions of Website Development Benefits
When it comes to website development, there are numerous advantages for businesses and individuals alike. From increased visibility to a better user experience, website development can help you stand out from the crowd and reach potential customers. Here are a few key definitions of the benefits of website development:
Visibility: Building your own website, or having it built by a professional web developer, will help to increase the visibility and discoverability of your business or idea online, making it easier for potential customers to find you.
Improved user experience: Proper web development can help to improve the user experience of visitors to your site. By creating an intuitive and easy-to-navigate interface, people will be more likely to stay on your page and explore your offerings.
Interactivity: Website development can also help to create a more engaging and interactive experience for visitors to your website. By incorporating features such as contact forms and blogs, you can appeal to potential customers and encourage them to interact with your business.
Branding: A well-designed website can help to increase brand recognition and create a lasting impression on visitors. With a strong branding strategy, your business can set itself apart from the competition and draw in potential customers.
---
Web Development Services and Web Development Tools
---
Functionality: Developing your own website allows you to customize the functionality to suit your needs. With more advanced features and custom code, you will have the flexibility to quickly and easily add new features and keep your website up-to-date.
By taking advantage of website development, you can reap the many benefits of having a professional, modern, and interactive website. With a well-designed website, you will be able to stand out from the competition and reach a broader audience.
Benefits of Website Development for Businesses
Cost-Saving Advantages
Website development offers many cost-saving advantages for businesses. One of the most significant is the need for a physical office space. Businesses no longer have to pay the expensive costs associated with a physical office; they can instead rent out virtual office space or even work remotely from wherever they are located. Website development also eliminates the need for paper, as most documents and information can be stored online. Additionally, website development eliminates the need for advertising material, as marketing can be done through organic SEO and digital marketing campaigns. No longer is it necessary to print brochures, leaflets, and flyers; businesses can let their website do the talking.
Increased Visibility and Accessibility
A website is a tool for businesses to expose their products and services to a much larger group of customers. Without a website, businesses limit themselves to the local market, which will certainly stunt their growth. Websites allow businesses to target customers near and far. A strong website can also increase visibility through SEO and digital marketing campaigns. People searching for products and services related to the business are more likely to find it when its website is well-optimized.
Not only can websites help in terms of increased visibility and accessibility, but they can also help businesses increase their credibility. Customers are more likely to purchase from a business with an established web presence. In today's digital world, websites are used as a means of validation of the businesses trustworthiness and competence.
The website also provides businesses with an easy and cost-effective way to update their products and services. Through a website, updating catalogs, inventories, and other information related to the business is a cinch. In the past, repairing and updating this physical information could be costly and time-consuming; however, with a website, changes are made instantaneously.
Improved Customer Interaction and Support
Having a website helps businesses build better relationships with their customers. Through a website, customers can ask questions and get answers in real time, instead of having to wait for a call or reply via email. Businesses are also able to showcase their products and services in a more professional manner. In addition, they can collect customer feedback and reviews in order to better understand their customers and make adjustments.
Websites also provide businesses with a great tool for customer support. Many websites feature a knowledge base, FAQs, and an interactive forum where customers can ask questions, receive answers, and discuss problems with other customers. This can help businesses improve customer satisfaction and reduce support costs.
Features to Consider When Developing a Website
A modern, attractive design
Responsive design for different devices
Ease of navigation across the site
SEO optimized content for maximum visibility
Real time or automated responses
Secure payment gateways and other security protocols
Integration with social media platforms
Analytics, to monitor website performance and user behaviour
Reaching New Markets with Website Development
Reaching New Customers on the World Wide Web
Website development offers businesses many opportunities to break into new markets, both domestically and across the world. From creating an easily searchable online presence to giving customers the power to make purchases and get customer service help whenever they need it, websites can be invaluable marketing and business tools. But how do businesses harness the power of the internet to bring in new customers?
Beefing Up Organic Rankings
Achieving a strong presence online starts with search engine optimization (SEO). By creating content that is optimized for specific keywords, companies can ensure that their websites appear higher up in relevant search results. This gives businesses the opportunity to drive significant traffic to their websites, which can ultimately lead to increased sales and market reach. To further enhance organic search rankings, businesses can employ savvy link building and content strategies that will establish the website as an authoritative source.
Making an Impact Through Paid Search Ads
Whenever someone conducts a search on Google, they are commonly presented with a few sponsored search ads in addition to the organic results. This allows businesses to pay for visibility on the internet and target specific audiences. For example, if a company is looking for new customers in a particular geographic area, they can geo-target their ads to bring in local traffic. When done correctly, paid search advertising can be an effective way to engage customers and make an impact online.
Though website development can help businesses boost their online presence, it's important to take the time to understand how the different components of online marketing interact. With a comprehensive understanding of SEO, organic rankings, and ad targeting, businesses can create an effective website development strategy and reach more customers than ever before.
Maximizing Value with Professional Website Development
What Value Does Professional Website Development Offer?
With the ever-increasing shift to digital platforms, creating an online presence is essential for business success. Professional website development can take your business to the next level, maximizing the value of your online presence. But what are the key advantages of using a professional website developer?
Upping Website Performance
A high-performance website is key to keeping customers engaged and more likely to purchase your products and services. Professional website development can help you create a website which stands out from the crowd and is built for speed, ensuring visitors don't encounter lags when navigating your site. Many developers are also up to date with the latest technical trends and product launches, so they can help ensure your brand is tech-savvy and remains current.
Reducing the Risk of Error
Companies without the expertise or know-how often struggle to incorporate error-free coding into their page. Uncorrected errors can result in a decrease in SEO ranking, and therefore a decrease in customer trust. Professional website development can ensure that the site is free from any technical errors, while also ensuring there is regular maintenance and management of the site, to ensure peak performance.
Design and Architecture
Professional website developers will know the best techniques to boost the design and architecture of your website. They have access to coding styles to achieve top functionality, a creative flair to ensure the design elements work together to create an appealing layout, and the ability to incorporate essential features which can increase the user experience.
Taking Care of the Finer Details
Experienced website developers are aware of the finer details that will help your website stand out. This includes adding custom visuals, recommendations, connectivity with various gadgets and on-site search engines, as well as custom options tailored to your target audience. Professional website development can also address the individual needs of a business, including hosting reliability and setup, taking the worry out of having to do this yourself.
Overall, with professional website development, businesses can maximize the value and performance of their online presence. By sourcing an experienced website developer, businesses can create an error-free, innovative design that stands out from the crowd, helping to boost customer engagement and brand trust.
Conclusion
With the increasing amount of businesses that are trading online, having a well-developed website has become a necessity for success. But what are the real benefits of website development? How can it help businesses to take their operations to the next level? These are important questions to consider when it comes to the development of a high-quality website.
A website designed and developed with the user in mind makes navigation easy and provides information in an easily accessible way. This helps visitors to find the information, products or services they need quickly and easily. Additionally, a well-crafted website is likely to persuade and motivate website visitors to become customers or buyers, resulting in more sales.
Furthermore, web development gives businesses and organizations the opportunity to gain visibility and credibility within their target markets. A website provides a cost effective way for business to reach their target audience, and an effective online presence means more chances for success. It also gives an indication to clients that the quality of services is high, and that the company is dedicated to ensuring satisfaction.
As the importance of having a well-developed website becomes apparent, it's important to ask ourselves: What are the reasons for taking the time and effort to invest in a website development project? Developing a website is an ongoing process, one that can often come with its own set of challenges, and it's important to consider all of the opportunities that come with website design and development.
If you'd like to stay up-to-date on the latest website development trends and find out more about how you can create a high-quality website that delivers in terms of user experience and search engine performance, be sure to follow my blog. With new content released every week, you won't want to miss any of the cutting-edge tips and tricks that I will be sharing. So stay tuned for everything you need to know to create the perfect website.
F.A.Q.
Q1: What is the purpose of website design and development?
A1: The purpose of website design and development is to create an engaging and visually appealing user experience for visitors to any website. Website design and development also serves to create a positive and memorable interaction with customers that can be accessed from any device, allowing businesses to communicate more effectively with their target market.
Q2: How can website development benefit businesses?
A2: Website development can benefit businesses by offering an online presence that can reach diverse and global audiences. It can also help businesses increase lead and sales generation, create strong brand recognition, increase customer engagement, and improve overall customer service. Additionally, website development allows businesses to reduce costs associated with traditional methods of business promotions, such as newspaper and television advertisements.
Q3: What types of elements can be included in a website?
A3: Elements that can be included in a website include content, graphics, videos, animations, interactivity, forms, links, and affiliate programs. These elements help create an engaging user experience, as well as improve SEO by attracting the attention of search engines. Additionally, the use of elements such as animation, interactivity, forms, and links can help engage with users and guide them through a website easily.
Q4: How important is website security?
A4: Website security is incredibly important, as it helps protect website visitors, customers, and businesses from potential threats, such as hackers, viruses, and malware. Implementing proper security measures on a website can help to create a safe and secure experience for visitors and customers. Additionally, these security measures can help protect sensitive data from being stolen or manipulated.
Q5: What is the importance of responsive web design?
A5: Responsive web design is incredibly important, as it helps to optimize a website to be viewed on all types of devices, such as desktops, tablets, and smartphones. This allows a website to be accessible to a larger number of visitors who are using different devices, while still providing an optimal user experience. Responsive web design also includes SEO optimization, which helps to make a website more visible to search engine crawlers.